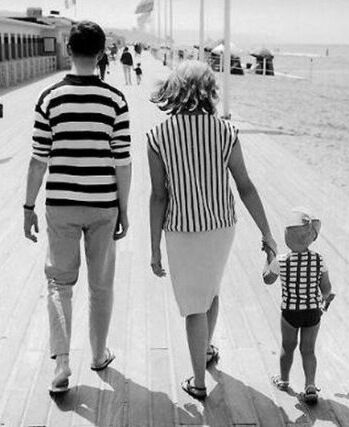 Welcome to the 2012 UVM Genetics & Genomics Wiki
[
edit
|
edit source
]
Class wiki for the Genetics and Genomics course in the Department of Microbiology and Molecular Genetics, University of Vermont, Burlington VT USA. John Burke is the course instructor, and can be reached at john.burke@uvm.edu or @JohnBTV. The Twitter hashtag for the course is #uvmgg. Comments, questions and suggestions are welcome. Use the comments section on the relevant page, or John's Wikia wall, or Twitter as appropriate.
This course is being offered for the first time in the 2012 fall semester, and is intended for both graduate students and advanced undergraduates. It will be a highly collaborative and open course in which students will have the backing of an excellent textbook and an experienced instructor, while learning how to cope with a vast flow of new information. Students will generate, evaluate, and collaboratively edit content and will primarily be evaluated by the quality of their contributions and collaborations in class and on this wiki.
Editing work of class participants
[
edit
|
edit source
]
| ChavenVT | John Mackenzie Burke | Lisz Graves | Lorantes | LoriUVM | Meghan.mckeown | RachaelChi | ShruthiUvm | Tereza Pos |
WIKI CONTENT (required sections)

[

edit

|

edit source

]
| DRACO (synthetic antiviral protein, built from human genes) | F5 (factor V blood coagulation, human gene) | FGFR3 (fibroblast growth factor receptor 3, human gene) | HOXA1 (homeobox developmental control protein, human gene) | GAA (glucosidase alpha acid, human gene) | MTRNR2 (mitochondrial large subunit ribosomal RNA, human gene) | NOG (noggin developmental control protein, human gene) | VRN2 (vernalization, wheat gene) | VSG (variable surface glycoprotein, Trypanosome gene) |
Transcriptome analysis of the Vernalization Response in Barley (Hordeum vulgare) Seedlings (Greenup et al. 2011)
Trypanosoma cruzi Genome Project
Human susceptibility to Malaria analyzed by GWAS
Epigenetic regulation by long non-coding RNAs in mice
Metagenomic-wide association study of gut microbiota in type 2 diabetes
Metagenomics of the leaf-cutter ant fungus-garden
Metagenomics highlighting the complex interplay between diet, gut microbiota and immune response in infants
Metagenomic analysis of the microbiota from the crop of an invasive snail
Metagenomic study of oral microbiota
Metagenomic study of investigation of microbes and viruses in patients with jaw osteonecrosis
Metagenomic Study of Deinococcus Radiodurans
Online Resources (databases, web sites, blogs, Twitter feeds)
[
edit
|
edit source
]
Student-Generated Questions and Proposed Solutions
[
edit
|
edit source
]
Textbook Problems and Solutions
[
edit
|
edit source
]
Wikipedia Page Evaluations
[
edit
|
edit source
]
WIKI CONTENT (optional sections)

[

edit

|

edit source

]
Biographies of Geneticists and Genome Scientists
[
edit
|
edit source
]
| Blackburn, Elizabeth | Botstein, David | Church, George | Crick, Francis | Rosalind Franklin | Greider, Carol | Guthrie, Christine | Hood, Leroy | Hopkins, Nancy | Cynthia Kenyon | Lander, Eric | McClintock, Barbara | Morgan, Thomas Hunt | Sanger, Fred | Steitz, Joan | Szostak, Jack | Thornton, Janet | Venter, Craig  | Waddington, Conrad  | Watson, James | Carl Woese
Book, Film and Video Reviews
[
edit
|
edit source
]
Current News in Genetics and Genomics
[
edit
|
edit source
]
Textbook Issues, Corrections and Updates
[
edit
|
edit source
]
Updates, news, plans, questions and announcements
[
edit
|
edit source
]
Community content is available under
CC-BY-SA
unless otherwise noted.